----To my little sister Natalie. She has so much ambition and love, which many people admire! Good luck and everyone is cheering you on!! Love your older sister, Court.
----To my sweet little Natalie. I am sooo proud of you - it just shows how one little act can spur a whole community on. Tory is very lucky to have a cousin like you. Love you, Aunt Kelly
----Natalie, Thank you for your efforts. It's quite obvious that you truly have compassion for your little cousin. You're a Great Kid, Frank Kummer
----Natalie, I can't wait for April 7th !!! Your beautiful smile will last ALL DAY LONG. Tory is very lucky to have such a wonderful, determined and caring cousin. You are my sunshine and you make me so very proud! I love you <3 Mom oxoxoxoxoxo
----Hey Natalie, this is so cool what you are doing for your little cousin I hope they do find a cure...HE IS SO CUTE! Love, Heather!
----So young yet so wise!!!!!!! We"ll be cheering you on from the western front Nat! Love, Aunt Cheryl, John, Rinah and Nadia.
----Nat, There are so many things in life that you learn...what you have in your heart can't be taught. Love you slug, uncle Frank
----Natalie, what you're doing for your cousin Tory is ABSOLUTELY fabulous! Walking 33 kms shows the world your dedication and belief towards finding a cure for MD. Your heart is truly made of gold. All the best, Antonella, Jim and Michael.
----Natalie, You are a very kind and caring little girl. We are very proud of our little grand daughter. Love, Granny and Pepe
----Oh, my, gosh! Nat you're so brave! That's the greatest thing in the world to do. You're the best. I hope they find a cure for Tory and he gets better and it'll be because of you!! I swear if I could I would help you! I love you so much! Good Luck!!!!
Selina<33*
----Hi Nat, you go! I hope that they find a cure for your little cousin!*Thumbs Up* Nancy McEachern
----Hi Natalie, I know you probably do not remember me but it's Ms. Tammy from the daycare I just wanted to say that I am very proud of you, you are doing a wonderful thing. Best of Luck. Tammy Pulley
----Hey Natalie Just wanted to say all of us at Playtime Village are very proud of you and you encourage us all to keep our spirits high and keep working toward a cure. Good luck.Jenelle
----""We are each of us Angels with only one wing and we can only fly by embracing each other".."God can't be everywhere..so he sends Angels"These quotes remind me of you Natalie and what you are doing to support Tory's journey. You really are a special girl with a special heart....Just as Tory is a special boy with a special heart..I guess it's no coincidence that you're cousins!!!! Good Luck Nat..you go girl!!!!, Ruby ( Ms.Ruby from: Playtime Village Day Care)
----Go Nat!!All our love,
Uncle Mike, Aunt Lynn, Meagan and (little) Christopher
----Good luck Natalie and God Bless. Bev Bonneau
----Good LUCK NAT! Love, Aunt Lynn and Uncle Gerry
---- I love you Rat. Love Kai.
----We are so proud of you Nat!! Your heart is in the right place. Tory is so lucky to have you as a cousin! Uncle Greg, Aunt Denise, Trevor and Tyler
----Way to go Shmatt!! I love you, Cole
----Dear Natalie: Thank you for being a great cousin. I love you. Tory
----To our little sweetie --- Natalie --- How very proud we are of your love, caring and concern for the Toryman !! Your walk was an inspiration to all of us ---just look at what a little eleven year old did ??? To see you walking in the rain ---through the downpours ---and then for the last eleven klms Tory joined you in his wagon and you even picked up your pace pulling him in the wagon ----to see your beautiful smile at the end of the 33 klm walk was something else ---- YOU GO GIRL !!! Love you loads ------ Gramma and Poppa
----Nat, What a beautiful thing to do for Tory. You must really really love him. He loves you too. You make me very proud!!
-----Hi! You did a great job raising so much money. Everyone is proud of you. You are a inspiration to all. Sandra and Todd Unsworth.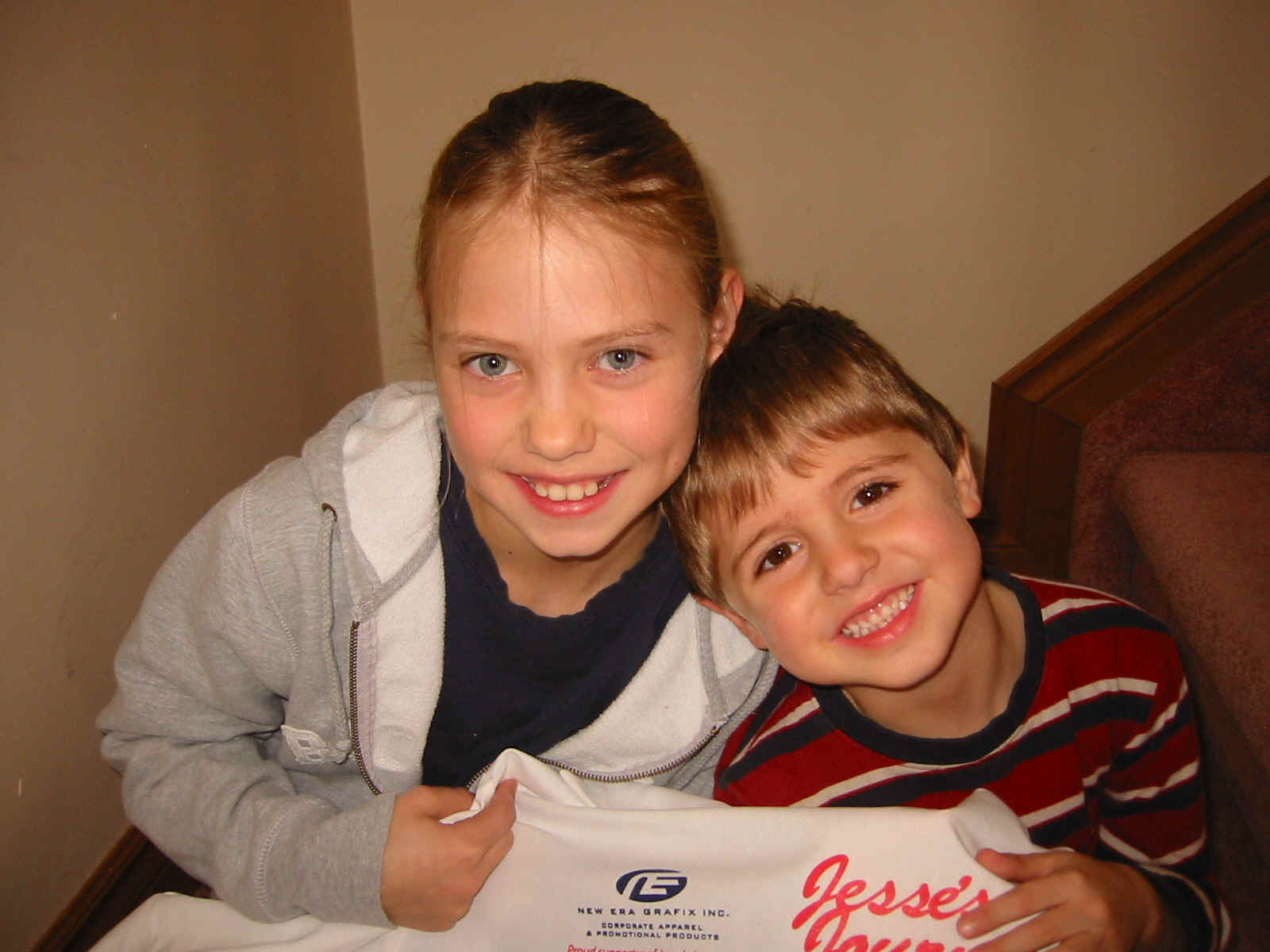 NAT AND TORY
---
You are the person to view our site!!
---
COMPASS PRE-WALK RALLY IN LONDON
APRIL 3, 2006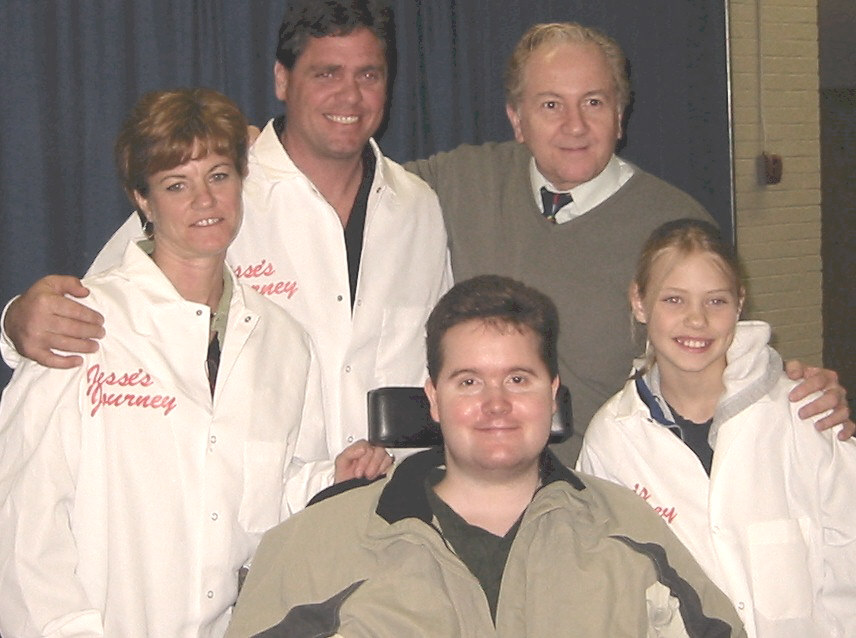 Jesse and John Davidson, Natalie and her Mom and Dad