TORY'S TEAM WALK "2007"

Jesse's Journey is a partnership of science and families
dedicated to the discovery of
treatment and cure of Duchenne Muscular Dystrophy
and other genetic disorders,
because parents should not outlive their children
- in 1995 John Davidson pushed his fifteen year old son, Jesse, across Ontario to raise 1.5 million dollars for research to find a cure for Duchenne Muscular Dystrophy
- in 1998 John Davidson walked across Canada to raise another 2 million dollars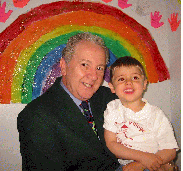 Tory and John Davidson (Jesse's Dad)
- in 2004 Tory Provenzano was diagnosed with Duchenne Muscular Dystrophy and Jesse's Journey became our Journey
because parents should not outlive their children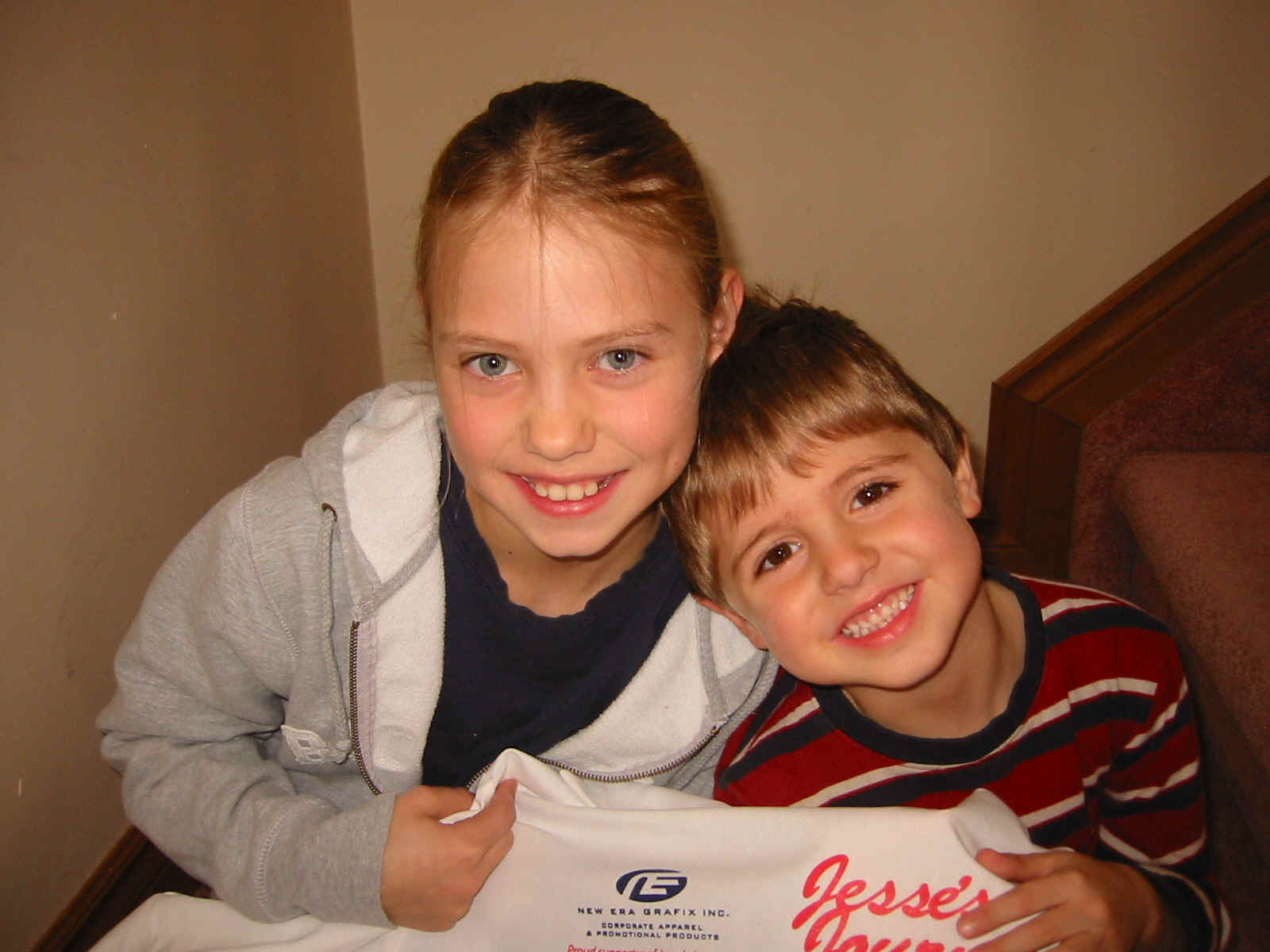 Tory Provenzano- age 5 and his cousin Natalie Girard-age 12 along with Tory's team, will be walking in the 33k Compass walk in London, Ontario on Friday, May 4, 2007 to help raise money and find a cure for Muscular Dystrophy.
Your donations are needed, even if it's only a dollar, it would be greatly appreciated. If you wish a sponsor sheet, along with a description of this event can be e-mailed or faxed to you click here.
We would be delighted to pick up any donation (call Chris anytime 791-8695) or feel free to mail Natalie Girard, RR#1 Woodslee, Ontario, N0R 1V0, and if sending a cheque, make it payable to Jesse's Journey.
NATALIE AND TORY RAISED

11,000 !!
---
WE WOULD LIKE TO THANK ALL OUR FAMILY AND FRIENDS WHO DONATED TO HELP FIND A CURE!
Thank You!